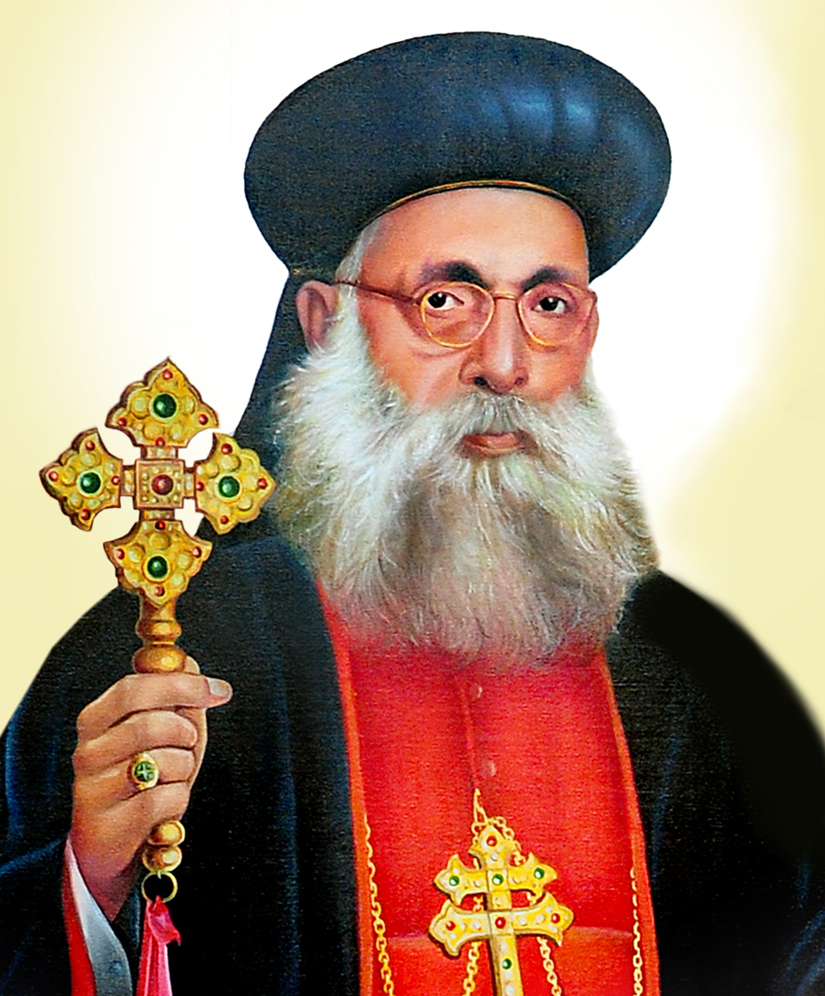 Canonisation
CANONISATION PROCESS
The Preliminary steps towards the cause of Canonisation of Archbishop Mar Ivanios
The Cause of Canonisation of Mar Ivanios was set in motion with the petition submitted by the Very Rev. Fr. Jerome Peedikaparampil OIC, Very Rev. Mother Philomina SIC, Very Rev. Mother Felix DM, the Superiors General of the Congregations of the Order of the Imitation of Christ, Sisters of the Imitation of Christ and Daughters of Mary on 15 July 1997 to the late His Grace Most Rev. Cyril Mar Baselios, the then Metropolitan-Archbishop of the Syro-Malankara Catholic Church. This request was taken into consideration by the Metropolitan-Archbishop and asked the Superiors General to do the needful. Hence, after due consultation with His Grace and with His Grace's consent Rev. Fr. Antony Valiyavilayil OIC was appointed as Postulator. The same was announced in the Syro-Malankara Catholic Church through a common Pastoral Letter of the Metropolitan-Archbishop. The Cause of Canonisation was solemnly inaugurated in the Church through a concelebrated Holy Qurbono by the Metropolitan-Archbishop, other Bishops, Clergy and faithful at the St. Mary's Metropolitan Church, Pattom, Trivandrum in February 1998. On 15th July 2005 the Canonical Petition to initiate the Cause of Canonisation of Mar Ivanios was submitted by the Postulator, Fr. Antony Valiyavilayil OIC to His Beatitude Moran Mor Cyril Beselios, Major Archbishop- Catholicos of the Malankara Catholic Church.
Mar Ivanios the Servant of God
In consultation with the theologians and the Holy Episcopal Synod, His Beatitude Moran Mor Baselios Cleemis the present Catholicos decided to accept the petition submitted by the postulator to declare Mar Ivanios as Servant of God. And the Syro Malankara Catholic Church witnessed the declaration of Archbishop Mar Ivanios as Servant of God on 14 July 2007 at the Pattom Cathedral
INFRASTRUCTURE
Two offices are functioning in the premises of the Cathedral in connection with the cause of Canonisation of Mar Ivanios. One is adjacent to the tomb of Mar Ivanios, which is mainly for the upkeep of public relations and to guide the pilgrims and the faithful who visit the tomb of the Servant of God Mar Ivanios from far and near. The other is at the Catholicate Center and is meant for office purposes.
SPIRITUAL PROGRAMMES
a Every evening at 6.30 pm Sandhya Namaskaram (evening prayer) is chanted at the tomb.
a Every Sunday evening and on the 15th of every month at 5.30 pm,
Holy Qurbano is offered at the tomb for specific intentions of the faithful assembled
c Facility for confession and counselling are being arranged at the tomb chapel
c In consultation with the Vicar of the Cathedral Church,
Holy Qurbono can be celebrated at the tomb at any time.
d Two sisters of the team render their services at the tomb guiding the pilgrims
and promoting spiritual programmes.
e The tomb is kept open for the convenience of the faithful and a prayerful atmosphere
is maintained in the vicinity. Every day many visit the tomb to pray and to pay homage
to the Servant of God seeking intercession for their needs and for receiving favours.
JULY 15, COMMEMORATION DAY
July 15 is the feast of commemoration of the Servant of God Mar Ivanios. To prepare the faithful to celebrate the day in a befitting manner, a fourteen –day- preparation with Holy Qurbano, homily on the heroic virtues of Mar Ivanios and prayers of commemoration are offered from 1st July at the tomb. At the end of the day's ceremony the faithful receive nercha.In connection with the Commemoration Day, a Padayathra is conducted from Perunadu, where Mar Ivanios founded the Bethany Ashram in 1919 and from different centers of the Eparchies of the Syro-Malankara Catholic Church. On 15th July morning all of them join together and enter St. Mary's Cathedral at Pattom. With the official reception of the Padayathra, the day's celebration starts.