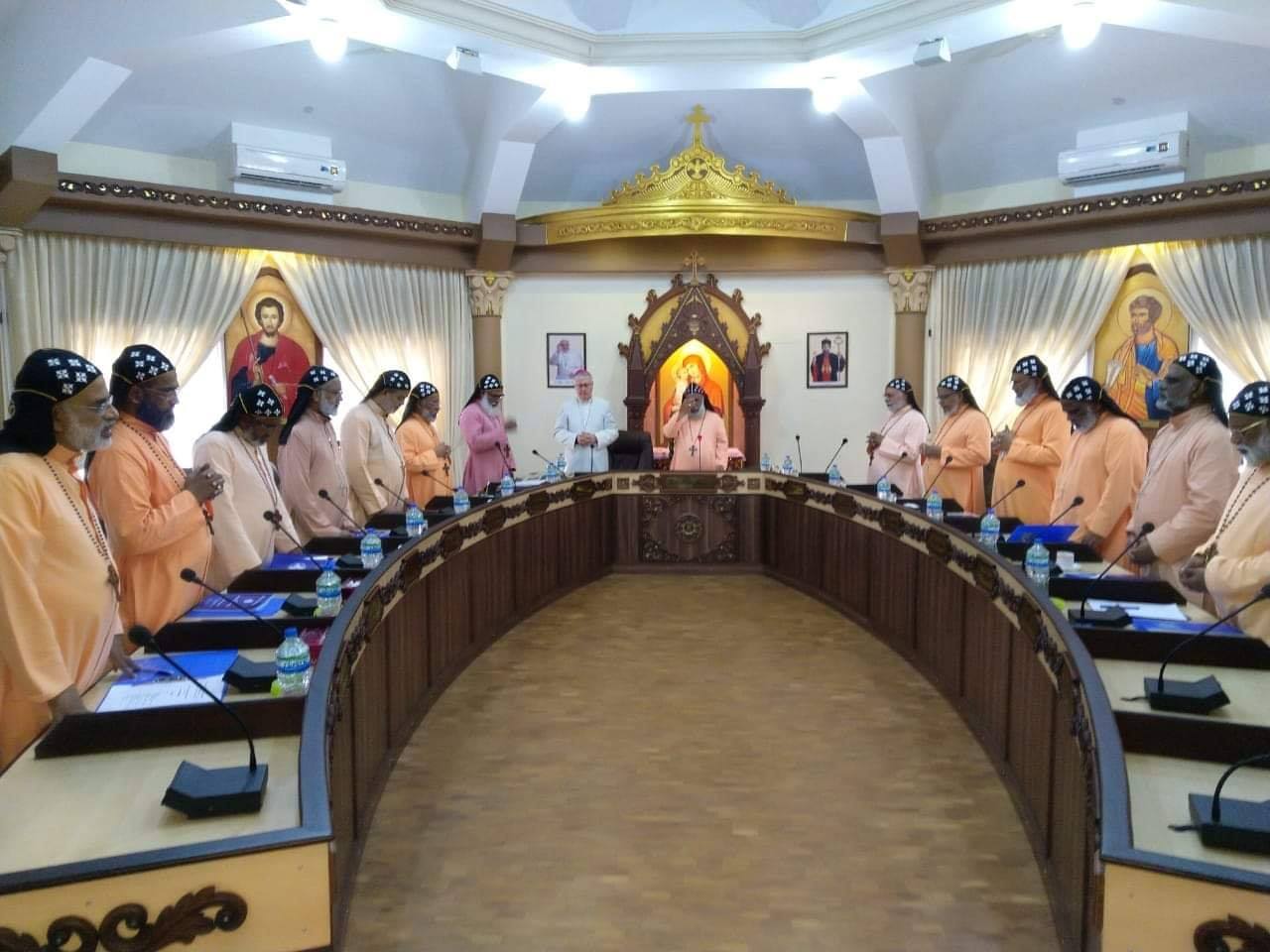 Permanent Synod
Permanent Synod is a structure in the Major Archiepiscopal Church to assist the Major Archbishop in the matters of administration. Including the President there are five bishops in this Synod. Among them three members are elected and the president nominates the other. The permanent synod of Syro-Malankara Catholic Church is constituted in the First Holy Episcopal Synod conducted from 16 to 18 August 2005.
Can. 42. The Holy Episcopal Synod exercises the power of governance according to the norms of law. The Permanent Synod is constituted in order to cooperate with the Major Archbishop–Catholicos in the administration of the entire Syro-Malankara Catholic Church by providing him with advice and opinion on a regular basis.

Can. 43. The Permanent Synod consists of five members of which the Major Archbishop-Catholicos is the President. Three members are elected by the Holy Episcopal Synod, of which at least two shall be Eparchial Bishops. The other one is appointed by the Major Archbishop-Catholicos.
Can. 44. The Permanent Synod functions according to the norms of CCEO and the Statutes approved by the Holy Episcopal Synod of this Church.